in the mineral water swimming pool and in the green oasis garden with its many places to retreat to, some overlooking the dunes, others under palm trees or oleander trees.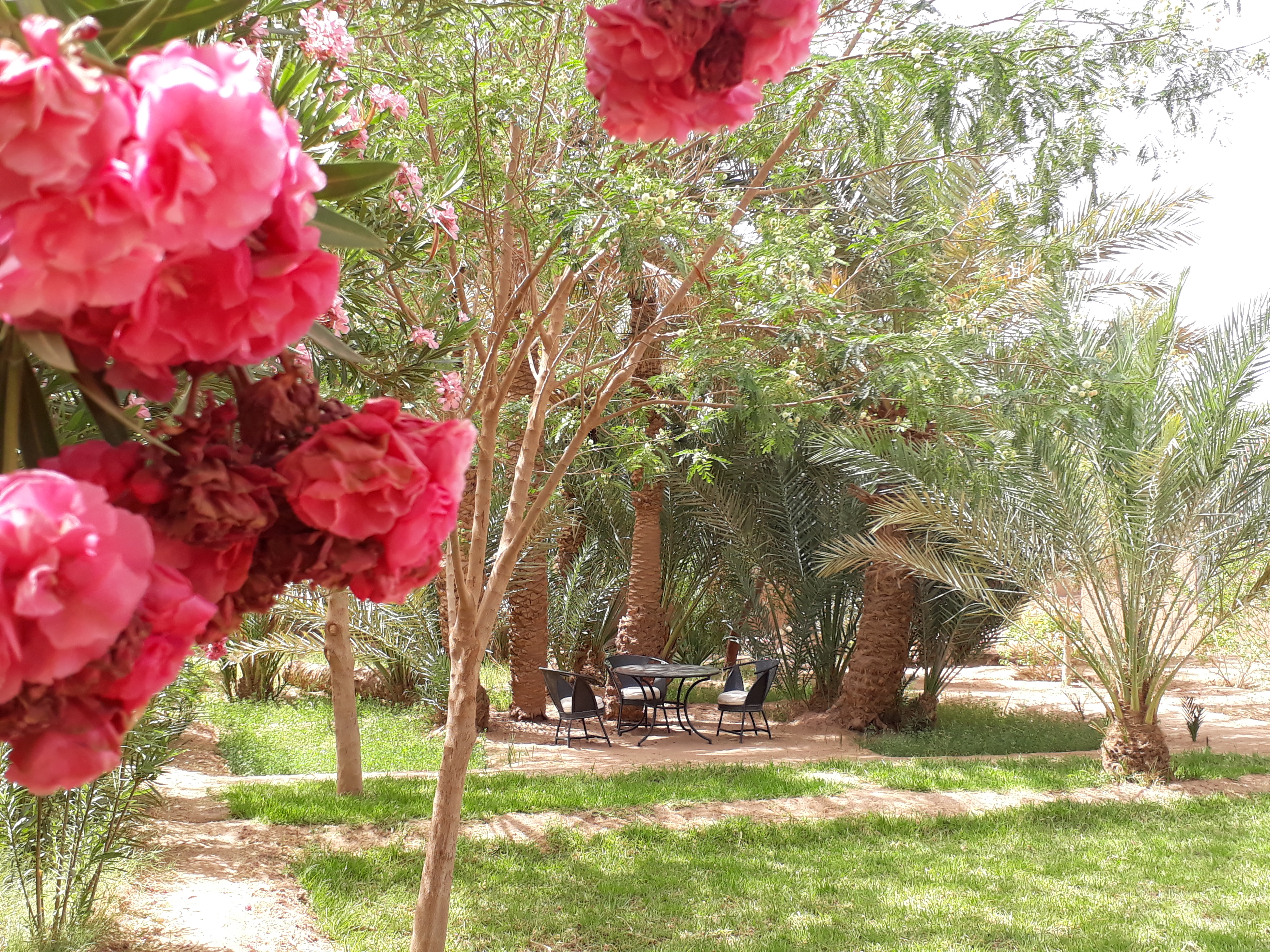 Experience the desert
-by foot
Righ through our garden door to the desert you have the opportunity for long peaceful walks
- by Landrover
One or more days, with or without overnight stay in the desert
- on the back of a camel

go for a ride into the desert on the back of a camel 3 hours at sunset or sunrise, one or more days
Get to know the still untouched region of the deep South
- visit the ancient kasbahs and ksars (old villages), - go to the zaouiats and marabouts (spiritual centres/shrines) - meet the friendly local inhabitants - accompany Paru or Mohamed to the souk Participate in one of the desert / nomad festivals, ... Sitting outside by the fire in the evening, drumming, dancing,...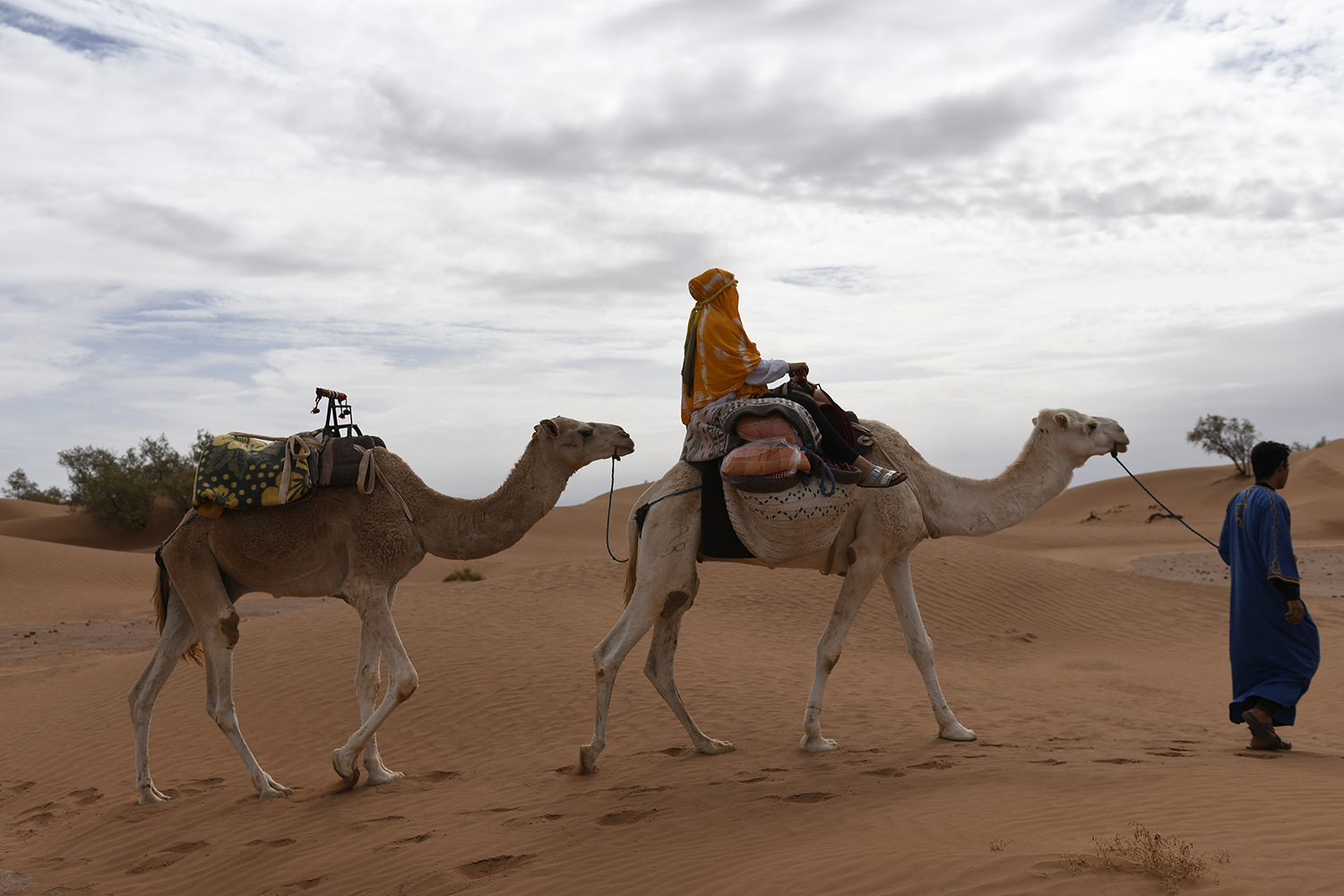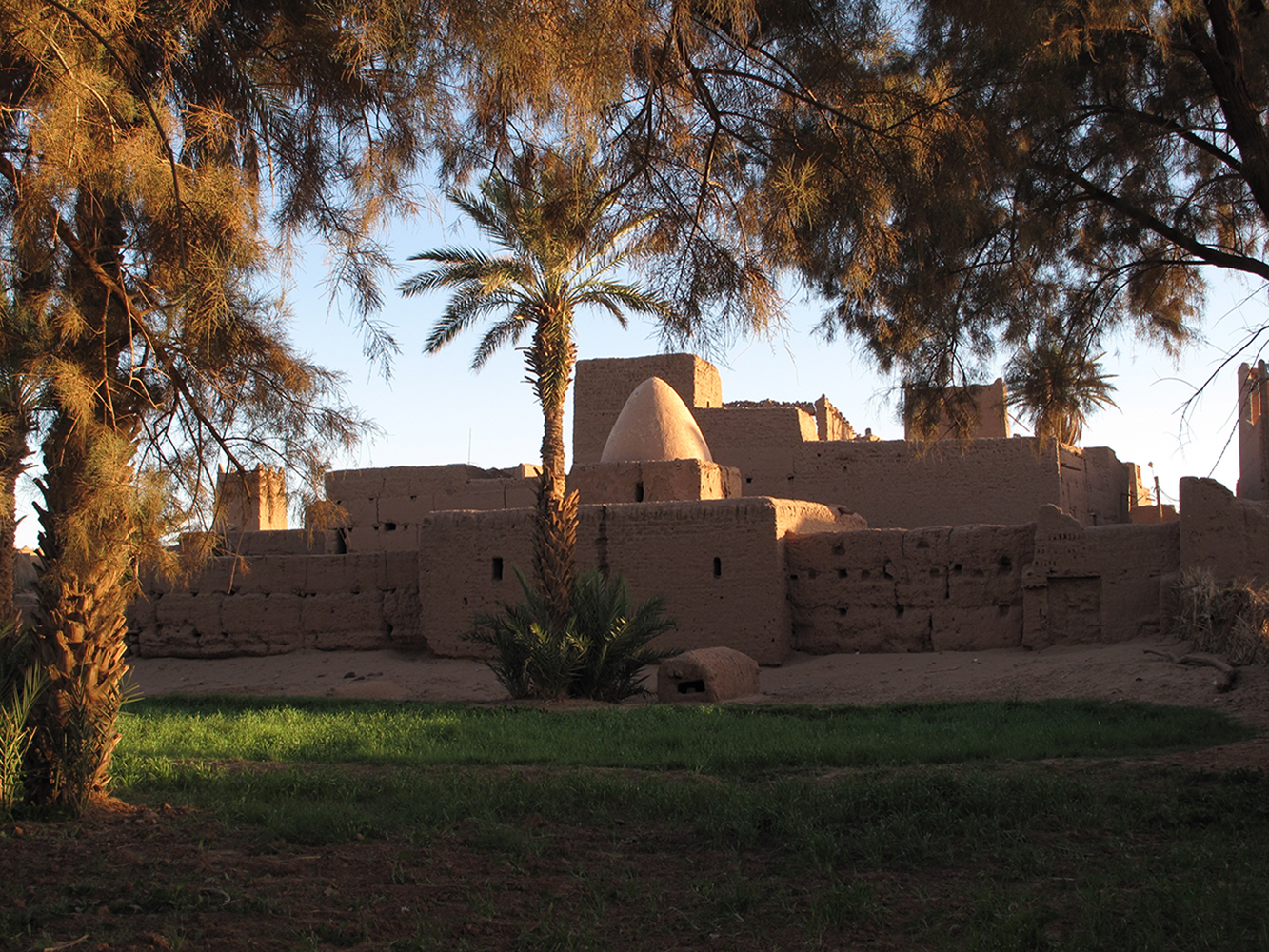 with full body massages, foot, hand and head massages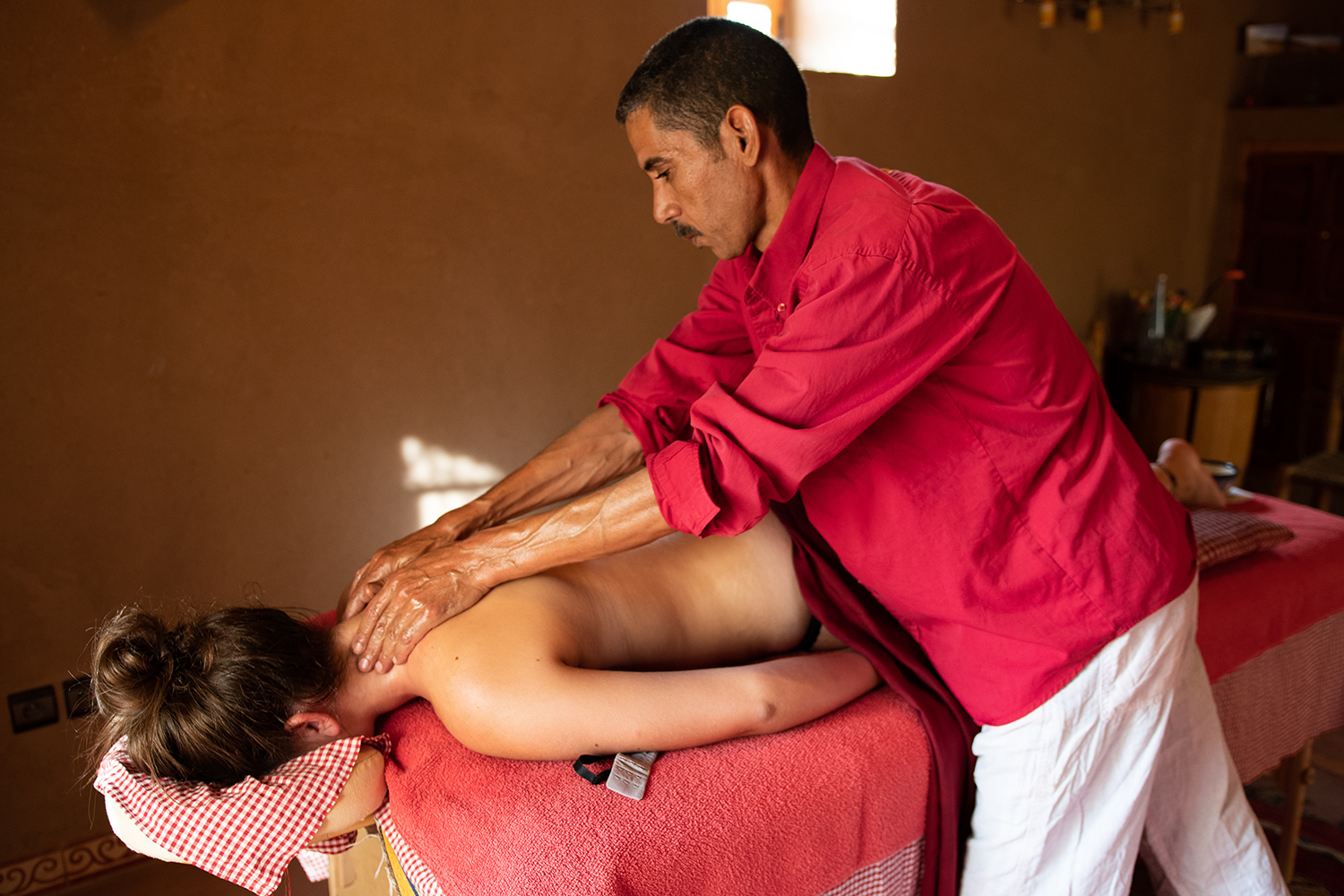 Our team is here to welcome you and cook delicious light and healthy vegetarian or meat-based meals for you - we prepare both European and Moroccan cuisine with fresh vegetables and herbs from the garden, as well as delicious homemade whole wheat bread, crêpes and cakes. he dishes are prepared according to the 5 elements.